We've had a beautiful 10 days in Russia. The weather has been unusually fantastic for the second half of August (quite often you know Autumn is coming); non stop sunshine, mid 20s every day, evenings still warm enough to sit outside in t-shirts drinking a few beers. Rita and Alex (The Tsar) went to St. Petersburg for a few days to see their aunt. They had a great time visiting the Winter Palace, Peterhof – Tsar's Summer residence and took a boat trip along the Neva River/ Baltic Sea. Please have a look at some of these fantastic links to get a feel for how beautiful St. Petersburg is:
Official site of Saint Petersburg – one of the MUST VISIT places in Europe
Beautiful Peterhof – Summer residence of Peter the Great
Hermitage – or Winter Palace, fantastic museum and former residence of Russian Tzars
Alas, in a few days they will be departing for France (The Tsar has to go back to school) to leave me moping around for a few weeks/ months until I see them again or I'm regularly back in France. Usually, at this time to cheer me up my thoughts drift to Winter and the fluffy white stuff. In preparation I throw myself into getting fit, working off the excesses of our long Russian/ Bularian Summer. I spend lots of time in the gym or on my bike when I visit France for the weekend. The important thing is to keep the fitness drive fun and relevant to skiing.
Have your thoughts drifted to thinking about your Winter wonderland yet? Here is an article which focuses on some tips to ensure you really enjoy skiing holiday/ experience:
It is not all about hard work, make sure you enjoy your training and have fun, read this article by Hugh Monney Director of the BASS Network, for tips on how to have fun whilst you train.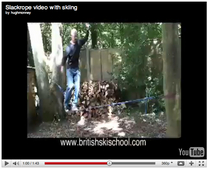 Our thanks to BASS/ Hugh Monney for these articles and content. The Tsar and I are off to see Spartak V CSKA today, the big Moscow derby. We are sooo excited!! Check out the pictures from last year if you want to get a feel for the atmosphere!!